About Mindchanging Psychology
When we learn something new, or change the way we think about the things we already know, we literally change our minds as synaptic connections in our brain reorganise themselves. This is the principle that clinical psychologists work with when we help people to change old habits, and patterns of thinking, that get in the way of fulfilment and happiness.

I am Dr Christina Birkin, I'm here to help you figure out how to get more of what you want from life.

Dr Christina Birkin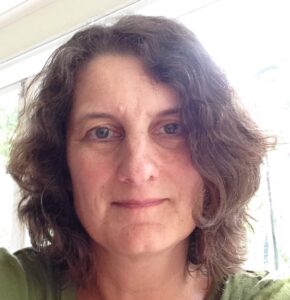 I am a Registered Clinical Psychologist. I hold a Doctorate in Clinical Psychology from the University of Auckland and I am a member of the New Zealand College of Clinical Psychologists. As well as my clinical work in private practice I hold contracts for consultancy and staff training at Northland District Health Board. I have previously worked in community mental health care at Auckland District Health Board, and as a lecturer in post graduate psychology at Auckland University of Technology.
In seeing a clinical psychologist you get the benefit of eight years of university training informing your therapy, and the assurance that what you receive will always be effective, evidence based strategies for change. My years of working in mental health in the hospital system have given me broad experience, and a thorough knowledge of working with all kinds of difficulties. You can be confident that whatever problem you come with we will find solutions to it together.
What to expect in therapy
When you come to see me we will talk about why you have come, and try to make sense of what has been going on for you. Our first session is a chance for you to decide how well we connect, and whether I am the person you would like to work with.
At the end of the first session I will give you some suggestions on how we might work together to address the issues you are facing, and if you want to continue therapy with me we will make a plan.
You can choose to learn a variety of different skills in individual therapy sessions. Skills that many people find helpful are:
Tools for building and mending relationships
Ways to reduce and tolerate painful emotions
Strategies for solving difficult problems.
I have trained in a number of therapies, including Dialectical Behaviour Therapy (DBT), Acceptance and Commitment Therapy (ACT), Brief Solution Focused Therapy, Cognitive Behaviour Therapy (CBT), and Narrative Therapy. I use a combination of therapies in my work with clients, with a commitment to using the most effective therapy for the problem you come with. You and I will talk about what sort of therapy is likely to work best for you, and what approach you would prefer.
Cost of therapy:
Many clients see me for 8-12 sessions. Each session is around 50-60 minutes long and the cost per session is $150.
Practice room location: Whangārei Wellness Centre, Level 1, 25 Rathbone St, Whangārei   |   021 295 7892
Postal address: PO Box 10035, Te Mai, Whangārei 0143